A tour of frozen creations
The Hastings Downtown Business Association held an Ice Sculpture Celebration to celebrate the fun of winter in a unique way on Saturday, Jan. 21st. They had horse drawn wagon rides, a DJ in the streets, sales events at the various downtown businesses and of course ice sculptures done by Tom Schiller. Part of the celebration included an ice sculpture scavenger hunt. Visitors were invited to grab a map from any of the downtown bars or restaurants to locate each sculpture though the historic downtown shopping area. Once all of the information was completed on the map, visitors could then turn them in at a local business for a chance to win a prize. Here is the cool part, you readers still have time to participate as the event runs through Jan. 26, which is the day the paper arrives in your mailbox!
People were also invited to share their selfies and pictures on social media with the hashtags #HastingsIce or #DowntownHastingsMN.
If you cannot make it to downtown to see the sculptures yourself, here are some pictures to enjoy.
Photos by Bruce Karnick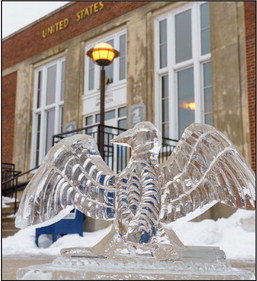 The bird, the symbol of the USPS is outside the Post Office. Take a peek into Oliver's Grove Park to see this Hastings Area Chamber of Commerce picture frame.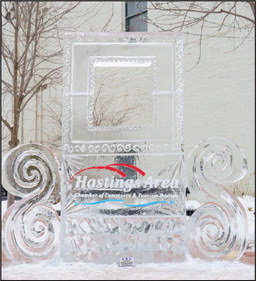 The ice skate is outside Quaint and Quirky. Is this your chance to pretend to be Kenny, a character from the South Park television show?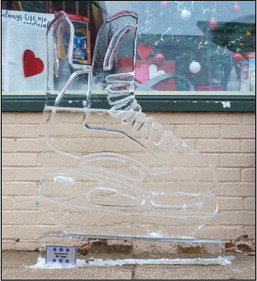 There are two under the bridge, but one was already damaged this week. The star is still looking good.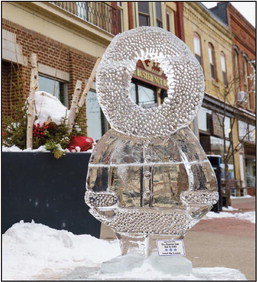 Howl at the moon with this wolf.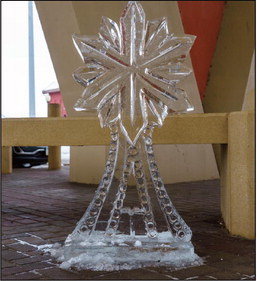 Second Street sees a lot of trains but none as cute as this one.